Blog Archives
Disgusting, lawyered-up pusses…
"The fan production must … not exceed 30 minutes total, with no additional seasons, episodes, parts, sequels or remakes."
Originally posted on Jun. 23, 2016, at 1:49 p.m.Updated on Jun. 23, 2016, at 4:55 p.m.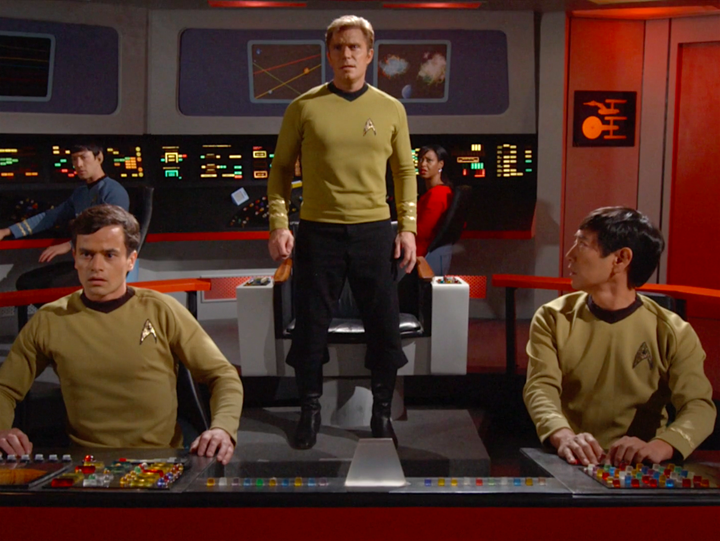 Set phasers on stunned: The vast ecosystem of Star Trek fan productions is about to undergo a radical change after CBS and Paramount Pictures released a set of new fan film guidelines.
According to the 10-point guidelines released on Thursday, Trek fan productions cannot "exceed 30 minutes total, with no additional seasons, episodes, parts, sequels or remakes," cannot include "Star Trek" in their titles, cannot involve anyone who has worked on Star Trek films or series, and cannot raise more than $50,000 for an individual production. In return for following these and other guidelines, CBS and Paramount state they "will not object to, or take legal action against" any "non-professional and amateur" fan productions.
Most prominently, the guidelines would severely restrict plans for Axanar, the Trek fan film that CBS and Paramount sued for copyright infringement in December, and the production that appears to have sparked the guidelines in the first place. Gary Graham was set to reprise his role from Star Trek: Enterprise as a Vulcan ambassador; the production raised over $1.2 million in crowdfunding campaigns; and creator Alec Peters had planned for Axanar to be a feature-length production well over the 30-minute time limit.
The guidelines also seem to directly affect several of the most popular and well-regarded Trek fan productions over the past two decades, many of which operate as ongoing "series," including Star Trek Continues and Star Trek New Voyages: Phase II. The former has raised well over $300,000 via several crowdfunding campaigns to support its elaborate recreations of the sets from the original Trek TV series, and the latter has featured episodes guest starring established Trek actors like Walter Koenig and George Takei.
Meanwhile, Star Trek: Voyager star Tim Russ is currently directing and starring in Star Trek Renegades: The Requiem, which co-stars Trek alum like Koenig, Nichelle Nichols, Terry Farrell, Robert Picardo, and Robert Beltran. According to the new guidelines, none of these actors would be able to continue with the production.
In response to the guidelines, Star Trek Continues creator and star Vic Mignognanoted in a Facebook post that the production "has the utmost respect for CBS and their right to protect their property as they see fit," and that he is not yet certain what impact the new guidelines will have on his production. (The other aforementioned productions did not immediately respond to requests to comment, and a spokesperson for CBS said she could not comment on how the guidelines would affect individual fan productions.)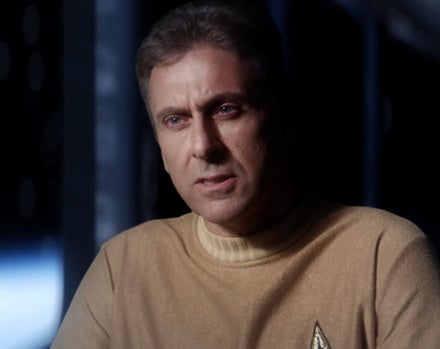 As BuzzFeed News detailed in a story last week, the lawsuit between Axanar Productions and CBS and Paramount has drawn so much attention that J.J. Abrams — who is producing the latest film, Star Trek Beyond — announced at aTrek fan event in May that due to lobbying from Beyond's director Justin Lin, the lawsuit would be "going away" in a matter of weeks.
CBS and Paramount subsequentlyannounced in a joint statement that, along with its ongoing settlement negotiations with Axanar Productions, the studios were "working on a set of fan film guidelines." While those guidelines are now official, however, the suit continues to be litigated by both sides.
In a brief joint statement from CBS and Paramount to BuzzFeed News on Thursday, a spokesperson said that lawsuit talks are still "ongoing," and that the companies "continue to be hopeful that we will reach a settlement shortly."
Peters told BuzzFeed News in April that he had specifically asked CBS executives for fan film guidelines in August 2015. "They told me, 'We can't tell you what you can do, and we can't tell you what you can't do, but we'll tell you when you've crossed the line,'" said Peters. "I kind of was frustrated, because I wanted guidelines."
In a statement to BuzzFeed News on Thursday, however, Peters made clear that the guidelines CBS and Paramount ultimately created were not what he wanted:
I'm really disappointed that this set of guidelines represents the studios' best efforts on behalf of fans. These guidelines appear to have been tailor-made to shut down all of the major fan productions and stifle fandom. In no way can that be seen as supportive or encouraging, which is very disheartening.

While CBS and Paramount claim to want to encourage the passion of fans to produce "reasonable fan fiction", the restrictions presented do just the opposite, willfully ignoring over forty years of fan works that helped buoy the Star Trekfranchise through some very lean years and enthusiastically spread the magic of the franchise in more plentiful times.

Around the franchise's 50th anniversary, we would have hoped CBS and Paramount would have taken this opportunity to unite with Star Trek fans in celebration of their creativity, not seek to crush it.
UPDATE
This story has been updated with statements regarding the Star Trek fan film guidelines from Axanar creator Alec Peters and Star Trek Continues creator Vic Mignogna. Jun. 23, 2016, at 4:55 p.m.