Ultimate General Is A Very Good Strategy Game
Kopitiam Bot
(Source: kotaku.com)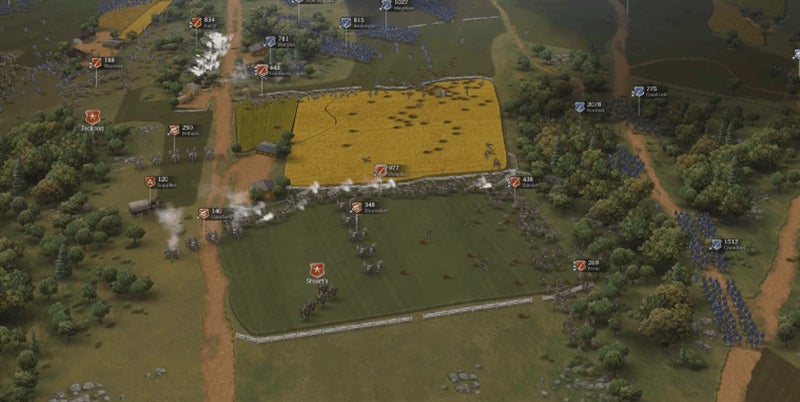 GIF
The sight and sound of a volley letting rip is one of the game's weird little pleasures.
Back in 2014 I played Ultimate General: Gettysburg, a short but innovative strategy game set during the Civil War's most famous battle. Two years later and the same game is back, only now it's a full singleplayer campaign experience.
Ultimate General: Civil War is basically an overblown sequel to the first game, using its success (and everything developers Game-Labs learned) as a foundation to go and build something much bigger and, so far at least, much better.
Where Gettysburg was an interesting battle system linked together by a few different events, though, Civil War is looking to recreate the entire conflict, starting you in 1861 and having you fight all the way through to 1865.
Given UG's tactical similarity to the Total War series (unsurprising, since the game's…
View original post 790 more words