Seven years ago, my guest today published what has become an underground cult classic on masculinity. His name is Jack Donovan and that book was The Way of Men. I had him on the podcast a few years ago to discuss it — check it out if you haven't listened to it. In The Way of Men, Donovan argued that for men to really live what he calls the "tactical virtues" of masculinity, they need to join an all-male honor group, or what he calls a gang or tribe. In his latest book, Becoming a Barbarian, Donovan lays out what creating these honor groups would look like.
On today's show, Jack and I discuss why masculinity is often tragic, why today's modern world makes it hard for men to form male honor groups, the difference between a club and a tribe, and what it means to start the world.
Show Highlights
The runaway success of The Way of Men
How Becoming a Barbarian is a continuation of The Way of Men
The difference between a tribe and club
Why masculinity is tragic and requires conflict
Anti-fragility and masculinity
Why men need other men to fully experience masculinity
Why the lone alpha male is a myth
Why belonging to a group can make you a more interesting person
Why modernity makes it hard to be part of a community
Why individualism can make us less free
What it means to be a barbarian
Why social media gives the illusion of action and influence
Can you have an online tribe?
Why technology is the opposite of manliness
How the Amish can serve as a template for living in a community
What do you build a tribe around?
Resources/Studies/People Mentioned in Podcast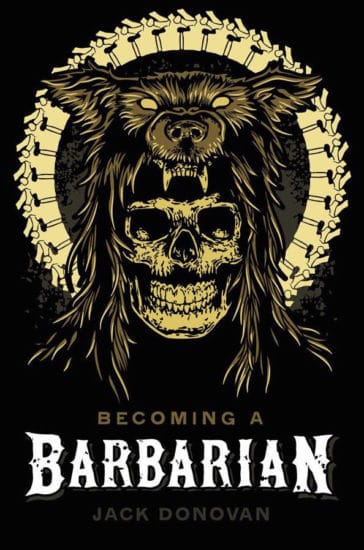 Donovan and I admittedly have different conceptions of manliness. To me, "primal" anthropological/biological manhood should always be coupled with the ancient conception of manliness as virtue. Donovan champions a stripped-down, raw masculinity over and above more lofty conceptions. But even if you disagree with some of his views, his sharp and compelling insights into the core of masculinity force you to re-think your assumptions about what it means to be a man and to live in a community; after all, you can't build towards higher manhood unless you understand the foundation — you can't become a Gentleman Barbarian and neglect the barbarian virtues. The ideas in his books are thus worth grappling with. You can pick up copies of The Way of Men and Becoming a Barbarian on Amazon.
Listen to the Podcast! (And don't forget to leave us a review!)