THE END OF ALL (WAR UNCHECKED)
Wyrdwend
THE END OF ALL (WAR UNCHECKED)
I play the Ogre in the sun
Battles in the unreal Wastes
Tracks upon the injured Earth
Men lost at bootless, useless tasks
Desperate in their race
To halt the Great Machine
Before it plows their graves
Shells fired true at noon
Scream and then erupt
Melting steel and flesh
Can any still be saved?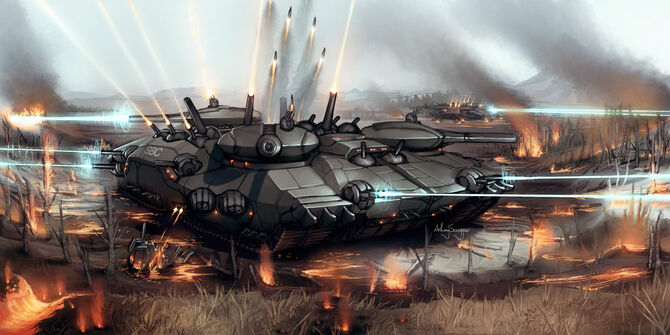 A flash and searing light
Mushroom clouds rise
High in Death –
Men are vaporized, but
Shielded from the shock
The Ogre shakes it off
The Ogre lumbers on,
All else is crushed like dust
Reduced to crumbled rock
In what can men now trust?
In what do they take stock?
Replacements rush the line
Their missiles roar in flight
The battle rages gold and red
Until the fall of night,
The ruins smolder long
The slag it runs like blood
The dark is still and cold
Men buried…
View original post 537 more words